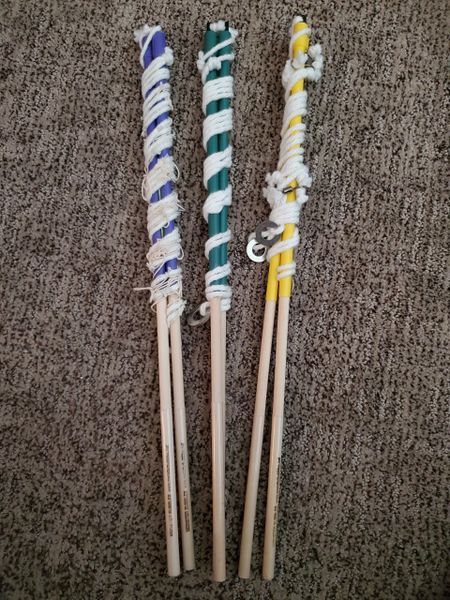 Wand Set - FREE SHIPPING
This Monster Bubbles wand set includes each type of 20-inch bubble wand that is offered and includes free USPS First class shipping!  The set includes:

Green - Makes BIG bubbles.  A stainless steel washer keeps the strings taut, while making bubbles.  Works best in a mild breeze.
Yellow - Sawtooth, 3-Loop wand, is capable of making dozens of basketball-size bubbles. Works best in a light breeze. Ball bearing swivels between each loop and stainless steel washers are used to ensure that the loops hang properly.
Purple - 55-Section, Net-Wand is capable of making hundreds and hundreds of small bubbles.  Works best on a windy day, or by spinning around, positioning the net like a sail in the breeze.
This set of wands for ages 3 and above.
Each 20-inch wand is made with 3/8 inch diameter, Birch sticks and includes tough plastic end caps.