55-Section (purple) Wind/Twirl Wand - FREE SHIPPING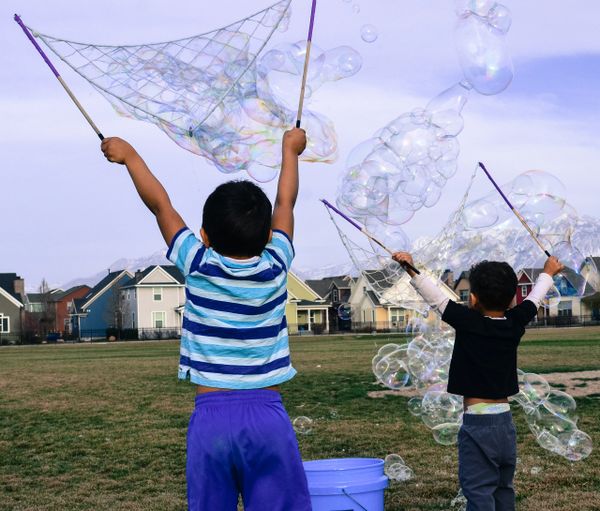 55-Section (purple) Wind/Twirl Wand - FREE SHIPPING
The Monster Bubbles 55-Section Wind/Twirl wand is perfect when it's too windy to make big bubbles.  This wand works great in a brisk wind!  If there's not sufficient wind, a twirl will create a bunch of bubbles!  The wand outer string is hand tied and takes more time to make.  The net area is 32 inches wide by 16 inches tall and sections are 2 inches.  The wand is made with 20-inch long Birch sticks with tough plastic end caps; plastic grips and 10.5 inch plastic sleeves that keep the sticks from swelling when left in bubble solution.  Wet wand strings can also be wrapped around the plastic sleeve without harming the sticks. 
FREE USPS First Class shipping!
Please note: Washers are no longer used with net-wands.  They work great without them and don't tangle so easily!